Espresso-Chocolate-Cinnamon-Pecan Pie
Pecan pie is a traditional Thanksgiving pie, but can be awfully sweet. My rendition of this classic keeps the sticky goo but adds coffee, cinnamon, and chocolate chunks to decrease the sweetness and focus on the pecans.  Move over pumpkin pie, this version of pecan pie is unbelievable and a winner.
Several steps, but not difficult. Like most pie recipes, it just takes time and some planning ahead. Here is a time breakdown.
1.  Make the crust and refrigerate over night.
2. Make filling.
3.  Bake pie.
4. Rest pie at least 4 hours before being sliced.
*Remember to save on steps, Trader Joe's makes a great pie crust.*
I know this pie will be on my table along side the chocolate chip pie (Nick's request) and classic pumpkin pie.
Coffee-Chocolate-Cinnamon Bourbon Pecan Pie
1 prepared pie dough (I used my favorite pie crust from American Test kitchen.  It rolls out like a dream and produces a buttery flakey crust.)
3/4

 

cup light corn syrup
3/4 cup packed light brown sugar

 

3 tablespoons unsalted butter, melted and cooled
3 large eggs, at room temperature
1 Tablespoon instant espresso powder
1 teaspoon vanilla extract

 

1 teaspoon of bourbon
1/2 teaspoon of cinnamon
1/2 teaspoon of salt
1 cup chopped pecans,  1/2 cup pecan halves
1/2 cup chopped chocolate semi sweet (chocolate chips)
Roll, pan, and then refrigerator 30 minutes.  Pre-heat the oven to 375°F with a rack in the bottom and center. Line a rimmed baking sheet with parchment paper and place in bottom shelf. 
Combine the corn syrup and brown sugar in a large bowl and beat together with an electric mixer on medium-high speed until smooth and creamy, about 3 minutes. 
Slowly beat in the butter, then add the eggs one at a time and beat until smooth and foamy, about 3 minutes. 
Beat in the espresso powder, vanilla, bourbon, cinnamon, and salt and continue blending until the mixture is thick and frothy. 
Rap the bowl against the counter a couple of times to pop any bubbles that might have formed beneath the surface. (Otherwise the bubbles can rise and burst during baking and cause pock marking across the top of the filling).
Layer the pecan pieces and chocolate across the bottom of the crust. Top with the filling, spreading evenly. Decorate the perimeter with the pecan halves.
Transfer pie to the baking sheet in the oven and bake the pie at 375°F for 20 minutes, then rotate the pie, lower the oven temperature to 350°F and move to center rack, and bake another 20 to 25 minutes, or until the middle and the edges of the filling are pulling away and the top is beautifully browned and no longer jiggles when tapped. An instant-read thermometer should read 200 degrees, 2 inches from crust.
Set the pan on a wire rack and cool the pie completely to room temperature.  Cover and refrigerate at least 4 hours or up to two days. The longer the pie sits, the increased risk of a soggy crust.
Optional, serve with vanilla or maple bourbon ice cream. 
Note: I found that chilling the pie before slicing with a serrated knife makes it easier to get nice tidy slices. 
Recipe based off of Magpies and Fine Cooking.
Other pecan pie/desserts ideas: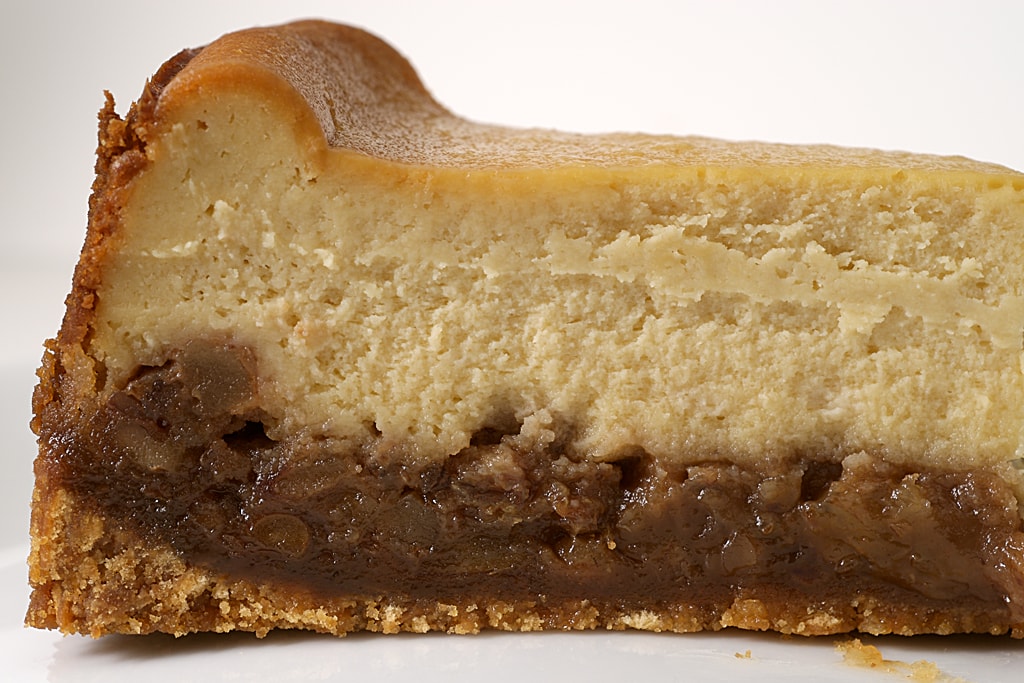 Pecan bars– perfect portable treat.
Trying to be healthier?! For breakfast try Pecan Pie Oatmeal.